The Holy Grail of Extra Virgin Olive oil is a prestigious event called the New York International Olive Oil Competition, being the largest of it's kind and most important event for EVOO producers world wide.
Winning Extra Virgin Olive Oils are highly sought after by chefs, connoisseurs and consumers alike globally, who know the value and health benefits of the very highest quality Extra Virgin Olive Oils money can buy.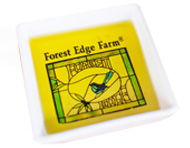 "Liquid Gold" as some now call it, Our Forest Edge Extra Virgin Olive Oil product is honored to be a Gold Medal Winner at the New York  International Olive Oil Competition 2013.
When we entered the competition we were excited and optimistic, knowing we produced an extremely high quality EVOO.
In the spotlight and since Winning this prestigious Gold Medal, our Forest Edge Extra Virgin Olive Oil has become sought after world wide by those "in the know"!
We are very proud to be awarded this special Gold Medal, What makes it even more special to us is, we are a family owned and operated Olive Grove located in Mount Barker Western Australia, a small Grove in comparison to the large corporate entities who supply main stream supermarkets.
Our family is dedicated to producing the same exceptional quality EVOO for many years to come. You can bank on our passion a true labour of love!
New York International Olive Oil Competition 2013

Extra Virgin Olive Oil Gold Winner – Forrest Edge Extra Virgin Olive Oil